AAVIS Pharmaceuticals
Aavis Pharmaceuticals is part of Espee Group Company respected for having acquired strong capabilities for developing generic formulations and world class generic products over the years.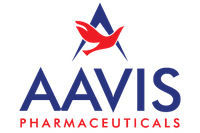 LEADING THE WAY
Aavis Pharmaceuticals is a USFDA approved, privately owned and one of the fastest growing pharmaceutical company based out of Atlanta Region, USA. Company is engaged in Contract Development and Manufacturing of Generic Pharmaceuticals.
We develop niche generic drugs with a expertise in development, including advanced scientific research, process development, patent analysis, regulatory compliance and market & competition analysis.
Aavis is looking to be market leader in the generic developed by them with continuous improvement in manufacturing process, technology and possible vertical integration.
The AAVIS Difference
We care about people thus we strive to earn the trust of those we serve by developing medicines that enable patients to live longer, healthier and more productive lives. Whether we're educating patients or ensuring the quality of our affordable generic medications, we want to bring that confidence with our treatments. This is why we're in the business and that's why our pursuit of helping people achieve their best health at every life stage will never end.
Every customer is unique and it's our responsibility to cater to their specific needs. We clearly understand our customer's needs and use cutting edge technology to present innovative solutions. Through this understanding, we're able to forge new partnerships and build upon the variety of generic pharmaceuticals that we offer. Working together with our partners, we strive to help people stay healthy with quality and affordable medication that you can trust.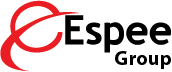 Aavis is a part of Espee Group. Globally Renowned Pharmaceutical Conglomerate.
Espee Group strives to be a single point contact for large scale developed pharmaceutical manufacturers across the world for their product development to contract manufacturing to distribution requirements. Espee Group focuses on building partnership and relations to enhance the business growth. Thus relations at Espee Group are valued with an aim to flourish with their customers in the coming years.